| | |
| --- | --- |
| For purchase in the US. | For Purchase in the UK |
Ever since I was 16-years-old I have suffered terribly with Insomnia. For anyone who also suffers with this, you know the crushing impact it has on your life. I think most people have suffered with a bout of insomnia here and there, especially when there's something going on that's causing stress or worry. You go to bed, tired and sleepy, then your head hits the pillow and your brain kicks into high gear, tormenting you and forcing sleep further and further away.
For an insomniac, this happens every single night.
It really has an impact on your life, as well as your health. You wake up from a few hours of restless sleep and go about your day, moody and agitated because you're so tired. All day long you walk around feeling like you could sleep standing up. You're positive that you'll be able to sleep tonight, since you're so tired you can barely concentrate. Then, you go to bed. And lay there wide awake, stressing yourself out because you know how hard tomorrow will be if you don't get a good night's sleep. It is terrible. I've had sleeping tablets from the doctor, that did work on the nights I took them. But the next night, when I didn't take a sleeping tablet, I didn't sleep. I really cannot put into words how horrible insomnia is. Being so tired and irritable all the time leads to severe depression, which I've also suffered.
As a Christmas gift, I received an aromatherapy kit with a diffuser from my hubby.
I'm not going to pretend that this kit cured my insomnia, but I was amazed at how much it did help. I set mine up on the landing while I had a bath on the 3-hour shut off. For such a small unit, I was surprised at the strong smell with only a few drops of Lavender, which is recommended for insomnia. It was still going when I went to bed, so I listened to some relaxing sounds on YouTube (there are many channels and videos for relaxation on YouTube, one of my favourites is whale sounds)
It was like I slipped into a coma. My hubby commented the next day that I didn't stir when he came to bed, and I'm normally a light sleeper when I do sleep.
Like I said, I'm not going to say I've never suffered with insomnia since using this kit; I have, but bad nights are few and far between now. I've noticed that, even if it's late when I do nod off, my quality of sleep is much improved. When I wake up, I actually feel as if I've slept. You can also mix the oils to create your own scent, and the US version of the kit comes with a booklet of instructions and recipes. The US version includes 8 essential oils, and the UK version allows these oils as an add on.
Whether you purchase this for yourself or as a gift from someone else, I'd highly recommend it.
The True Horror Collection
Powered by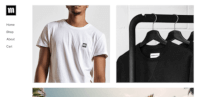 Create your own unique website with customizable templates.